Fruit Agro is fully at your disposal for any pertinent details regarding our fruits or cereals.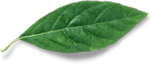 davidesculena07@gmail.com
Fruit Agro is a family business that does everything from the heart. We, being an agricultural company from Moldova, offer you the highest quality fruits and cereals, harvested directly from the field, ripe, healthy and rich in vitamins.

Fruit Agro - experience the
taste, day by day.