Every farmer knows that after the harvesting phase, there are several important steps to keep the nutritional potential of fruits and cereals intact. Their realization can be carried out only in conditions of ensuring maximum safety and quality, to offer a finished product according to the client's expectations.
The Fruit Agro company offers, in addition to quality raw materials, appropriate services of: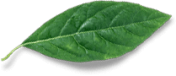 Each service is provided in specially dedicated spaces and in strict accordance with European and worldwide standards of quality, which increases the quality of products and prolongs their consumption and use, so that they reach the consumers' tables just as tasty as when they were plucked.
Our fruits are your source of energy and health, day by day!
Fruit Agro is a family business that does everything from the heart. We, being an agricultural company from Moldova, offer you the highest quality fruits and cereals, harvested directly from the field, ripe, healthy and rich in vitamins.

Fruit Agro - experience the
taste, day by day.