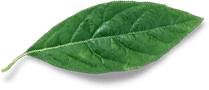 The European market for agricultural products, especially for fruit and vegetables, imposes strict quality standards on farmers in the eastern area. Achieving them gives us the opportunity to become truly competitive, alongside external competitors.
One of the qualitative methods of keeping fruit intact is pre-cooling, which is the removal of heat from freshly picked fruit. It is well known that grape, pear, or apple varieties start to deteriorate from the moment of harvest, and this increases the risk of not being able to transport the products in a timely manner.
The Fruit Agro company has storage spaces for cereals and fruits, in the immediate vicinity of the areas where the fruits are harvested, which, in turn, span over 1000 hectares. Thanks to the correct pre-cooling and storage service, our company manages to export to countries such as Germany, Poland, Slovakia, Romania, Russia, and Belarus.
Fruit Agro is a family business that does everything from the heart. We, being an agricultural company from Moldova, offer you the highest quality fruits and cereals, harvested directly from the field, ripe, healthy and rich in vitamins.

Fruit Agro - experience the
taste, day by day.