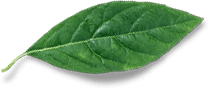 Hydrocooling technology has appeared only recently in the Republic of Moldova and is used in cooling cherry varieties. The mechanism used is extremely simple, but convenient, extending the shelf life of cherry batches. For the actual cooling of the fruit, a jet of cold water is used, which allows the preservation to be extended by about 30 days, which facilitates the transport of the fruit both inside and outside the country.
Hydrocooling allows the cooling of the cherry seed from 29-30 degrees to 4 degrees, compared to the standard cooling in the refrigerator. Fruit Agro has hydrocooling technology inserted in the sorting and storage line, so that the harvested fruits are kept fresh and can be successfully exported or marketed inside and outside the country.
Fruit Agro is a family business that does everything from the heart. We, being an agricultural company from Moldova, offer you the highest quality fruits and cereals, harvested directly from the field, ripe, healthy and rich in vitamins.

Fruit Agro - experience the
taste, day by day.