Pears from Moldova are rightly considered a continual source of essential vitamins and nutrients, which you can easily integrate into your daily diet. Nutritionists recommend consuming these fruits, as they contain 80% water, fibre, free organic acids, potassium, iron, and vitamin C. 
In addition, these fruits have the merit of improving eye health, as well as reproductive health, with a sedative and healing effect.
The varieties of pears from Moldova are of a high quality and possess nutritional qualities which are extremely important for anyone's health.
The company Fruit Agro produces and harvests the variety Noyaberskaya (Xenia).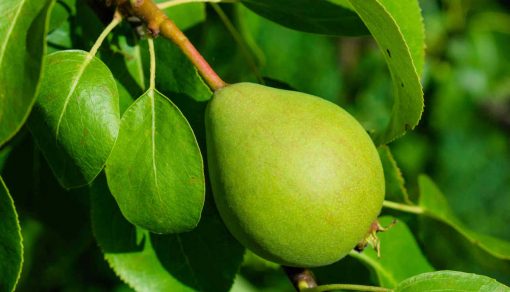 The technical characteristics of this pear variety are:
The shape and weight of the fruit
Piriform – spherical, large, weighing about 226-567 grams, with a diameter of 76-89 millimeters
White, juicy, firm – crunchy
Green (upon long-term storage may turn yellowish)
Sweet, fragrant, and balanced
End of October – November
Wooden or cardboard boxes
Fruit Agro is a family business that does everything from the heart. We, being an agricultural company from Moldova, offer you the highest quality fruits and cereals, harvested directly from the field, ripe, healthy and rich in vitamins.

Fruit Agro – experience the
taste, day by day.